Regular price
Sale price
$22.00 CAD
Unit price
per
Sale
Sold out
Give up non-recyclable toothpaste tubes forever with T

ANITABS

, made with scientifically-backed ingredients.
Adult and Child-friendly toothpaste tablets with the summer sweetness of strawberries to introduce the whole family to eco-friendly habits.
With nHAp, xylitol, and plant extracts for an effective clean and powerful protection. 

HOW TO USE:  Break apart tablet with teeth and wet toothbrush. Brush against tablet pieces to create foam, and rinse when done. No mess, no fuss. Nothing but a fresh, clean feeling. 
2-month supply in a refillable glass & bamboo jar (124 tabs)
Great for at home, camping and travel 
Made in Quebec 
Made with a scientifically-proven alternative to fluoride.
 ✔  Prevent cavities
 ✔  Tackle sensitivity
 ✔  Strengthen enamel
 ✔  Support a white smile
 ✔  Protect gums
Share
View full details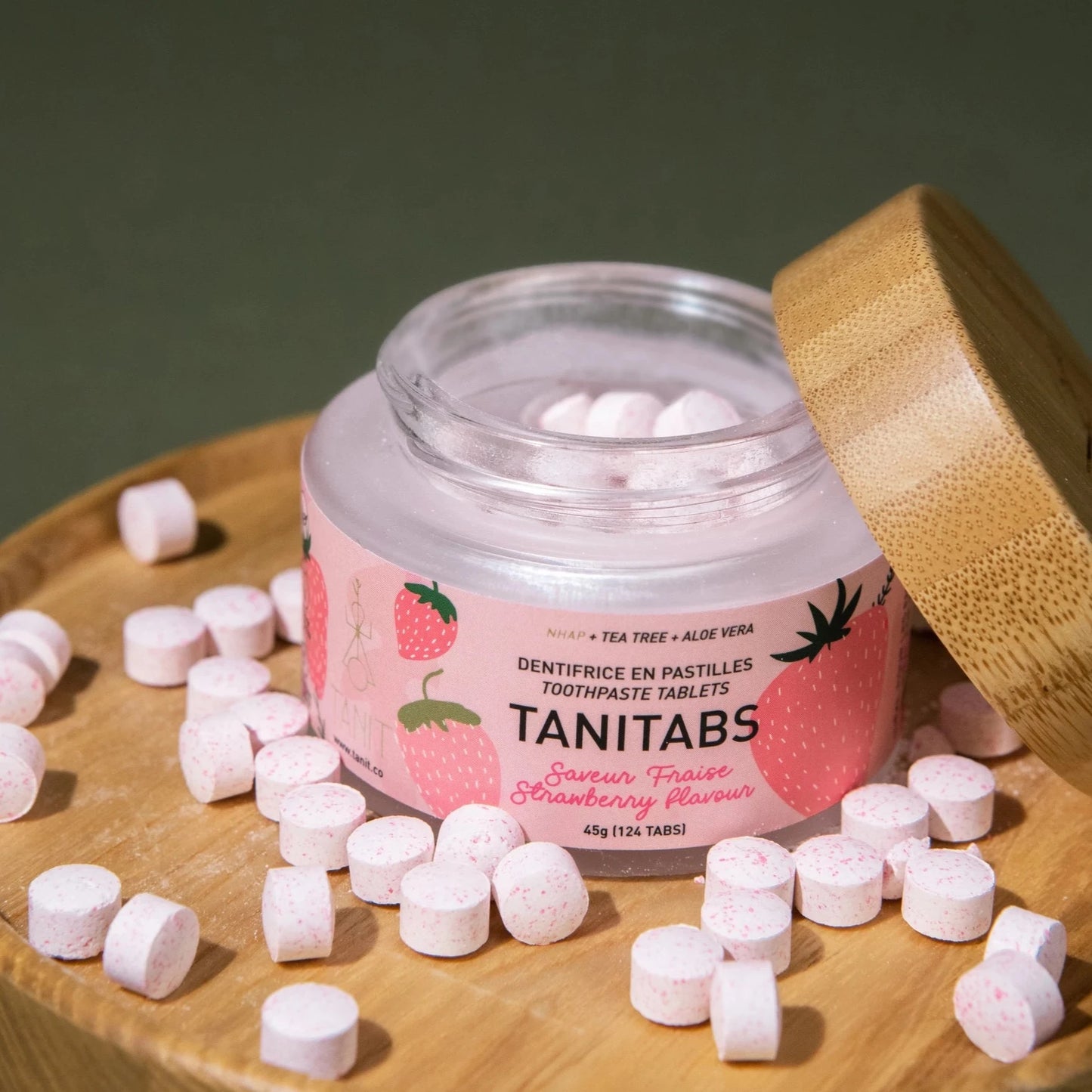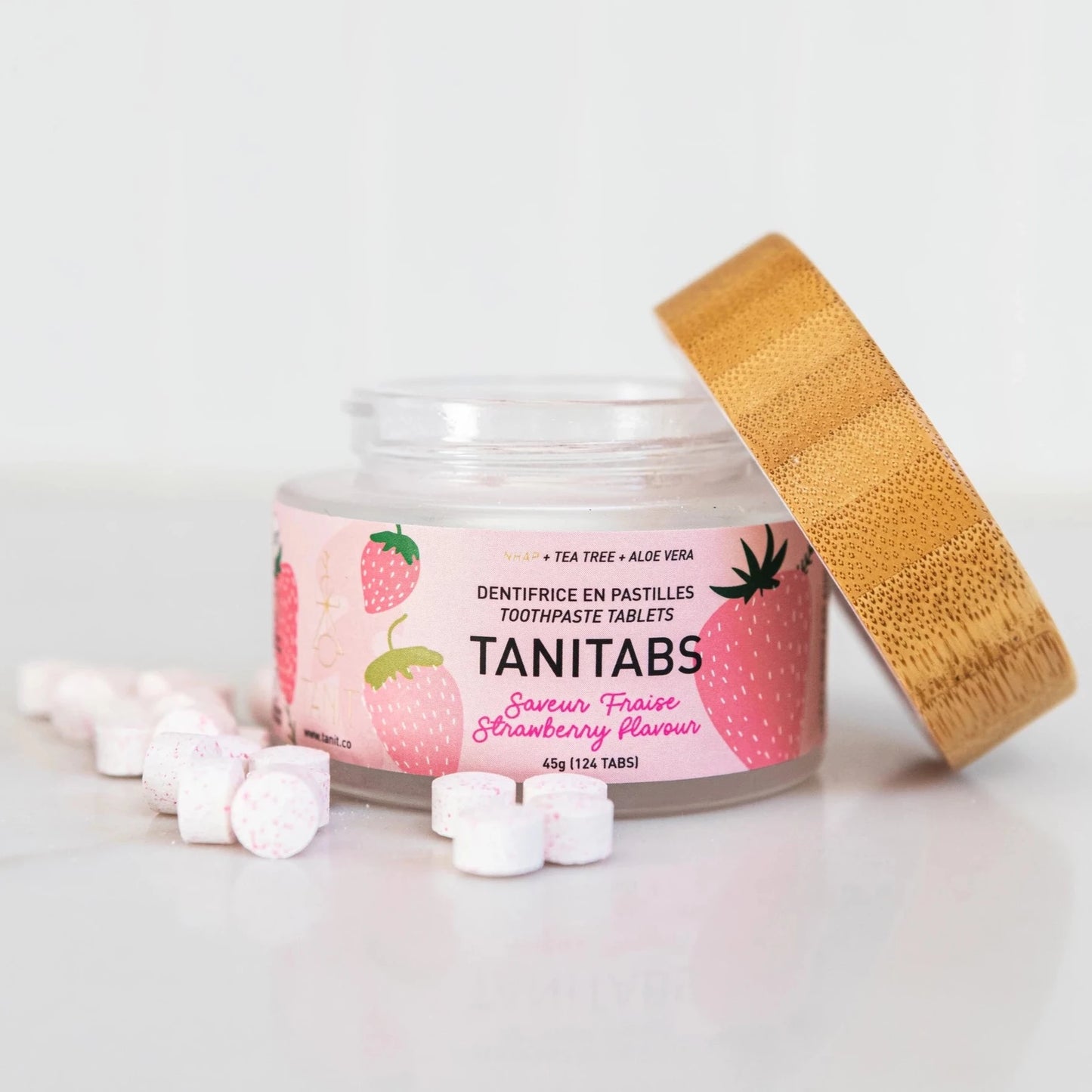 Very light strawberry flavor!
I like all to rotate all 3 flavors daily.
The strawberry flavor has just a hint of strawberries which I like.
All 3 are worth trying.
They really give me that lasting clean feeling in my mouth.
Tastes Great, Easy on Flavor Town!
I feel like I have tried at least five different brands of toothy tabs and I finally found one that isn't repulsive!
The Lush cosmetics tabs are too compacted and I feel like I taste them for hours after I brush my teeth.
This tab is hard enough to stay together in the jar, but melts in your mouth when you brush your teeth.
I also don't taste this one later, it gets in, does the job, and the flavor leaves my mouth. It's like a soft strawberry note and then says goodbye.
I love this product, but I love reducing plastic waste more.
I even went back and bought the mint ones!