Regular price
$8.99 CAD
Sale price
$6.99 CAD
Unit price
per
Sale
Sold out
Crafted with pure, 100% natural cotton and sustainable bamboo, our Biodegradable Cotton Swabs are the perfect choice for environmentally conscious consumers. In a pack of 400, these swabs are designed to reduce waste and minimize the impact on our planet, without sacrificing functionality or hygiene.
Whether it's for makeup application, baby care, personal care, or even craft projects, these cotton swabs are highly versatile. The soft cotton tips are gentle on your skin, while the sturdy bamboo sticks provide better grip and control.
Made from organic, biodegradable materials, these cotton swabs decompose naturally once disposed, unlike their plastic counterparts that end up polluting our oceans and harming wildlife.
The pack is also designed with eco-consciousness in mind, featuring recyclable cardboard packaging. Switching to our Biodegradable Cotton Swabs means you are taking one more step towards a cleaner, greener planet.
BIODEGRADABLE BAMBOO STICK + SUPER SOFT COTTON 
STURDY & REUSABLE CONTAINER 
VEGAN + CRUELTY FREE CERTIFIED
400 count
Share
View full details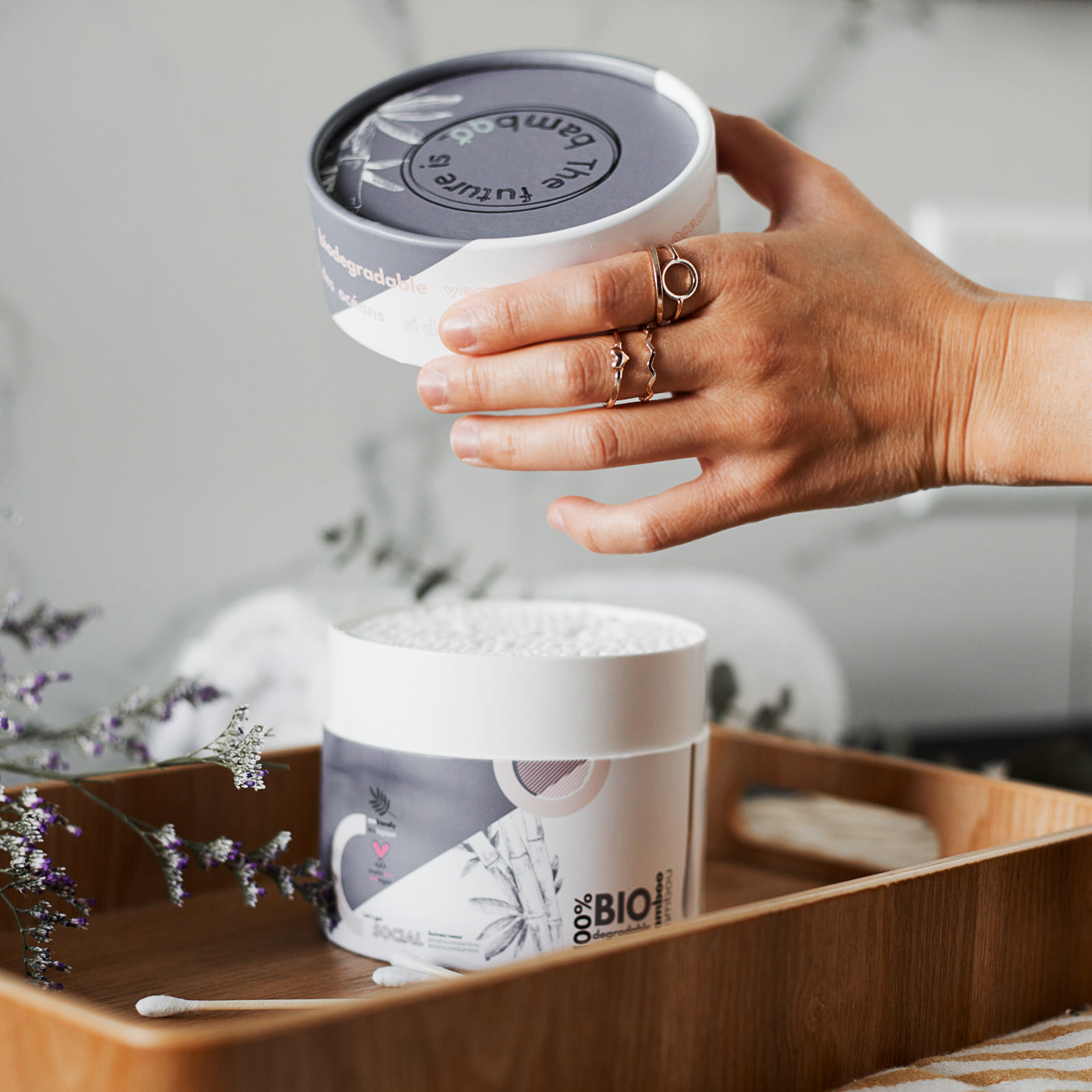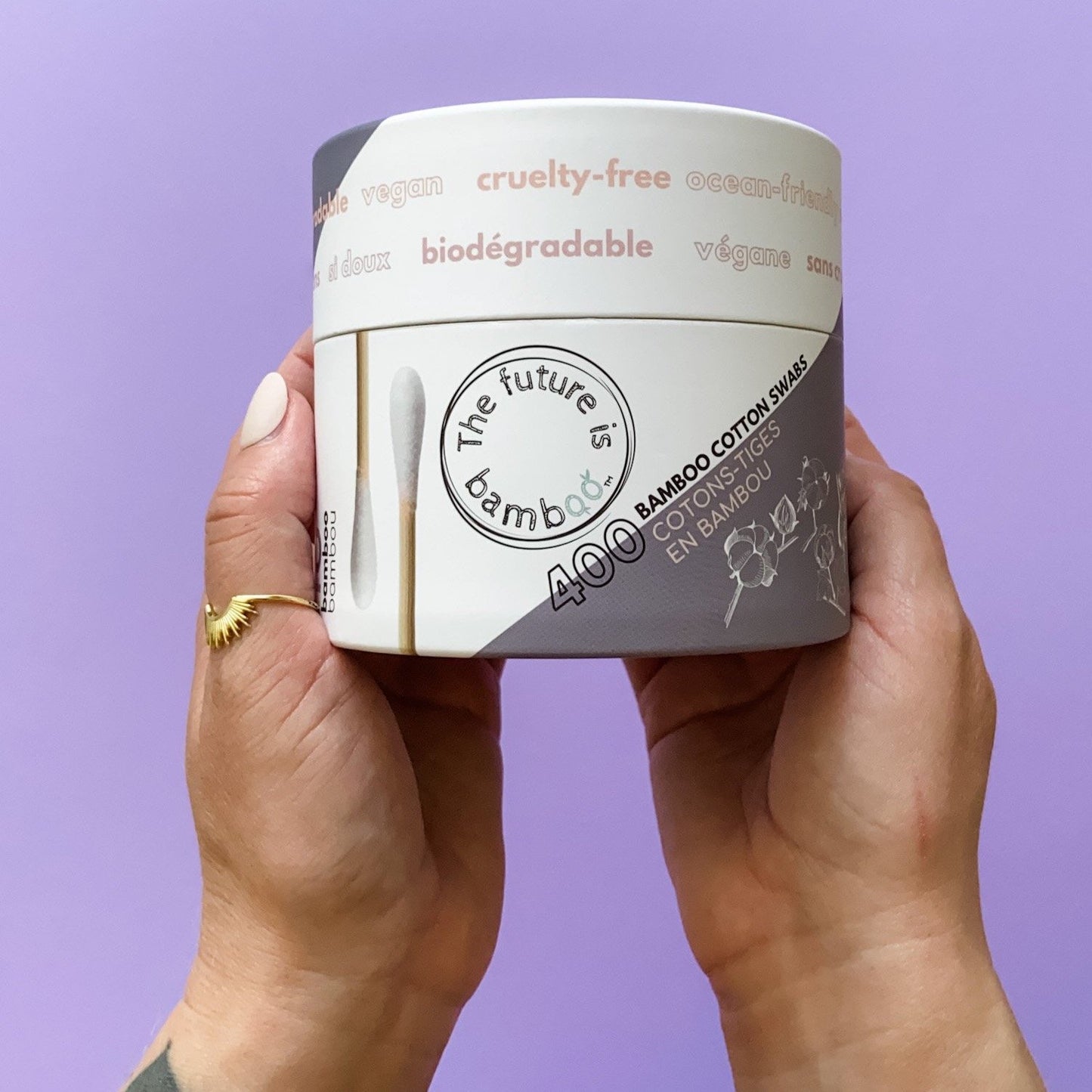 Biodegradable Cotton Swabs - 400 count
Fantastic!
And what a great gift! But also exceptional service from a great company!
Arrêtez toit de suite les coton tige du magasin!! Ceux ci son merveilleux! Une boîte pleine pleine a rebord! Je les adore ! So cuuute 💜 et pratique !
I really enjoyed the toothbrushes and ear swabs, however my mom found discomfort in using the toothbrushes. She loves the idea of it, just wished the size was a little slimmer.